Christmas Eve is nice, but 1st Christmas Day is for me the very best day of Christmas. We eat Christmas breakfast from 12 o'clock, and it lasts until 24 o'clock. The nice thing about this day is that I cover borders and put all the food on plates. It's a bit of a job, but once it's done, just enjoy the delicious food, beer and dram, or wine or soft drinks, for those who prefer it.
Both of my sons are doing what they can to have this breakfast with them. This time I thought we would be seven at the table and had covered for it, but at 11.30 three overnight guests from Sørlandet came in, so then we refurnished a bit and got room for everyone. Fortunately, I always calculate well with food and am prepared for surprises.
Some of the dishes for Christmas breakfast are "sacred", while other dishes I vary a little from year to year. There is always herring, but I always exchange at least one of the strokes, to get some variety.
This year I made aquavit herring, herring in the green, which is my favorite, tabasco herring, which is my husband's favorite and the new Thai herring.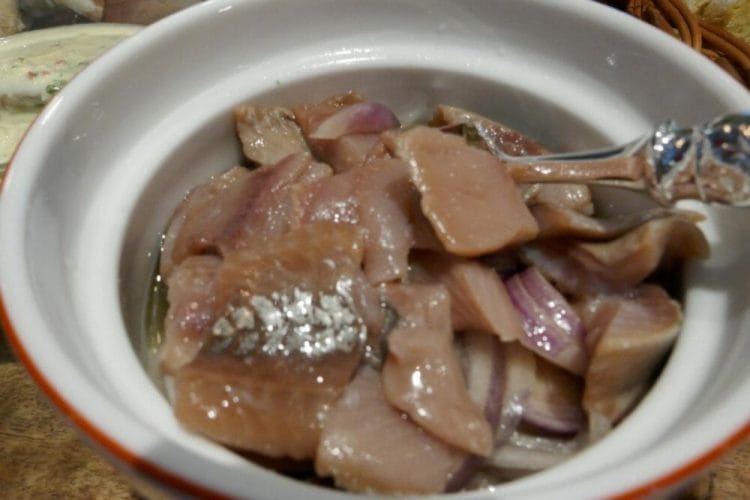 I have to make aquavit herring every year. It's Dad's favorite herring and he always gets a glass with us when we exchange Christmas presents.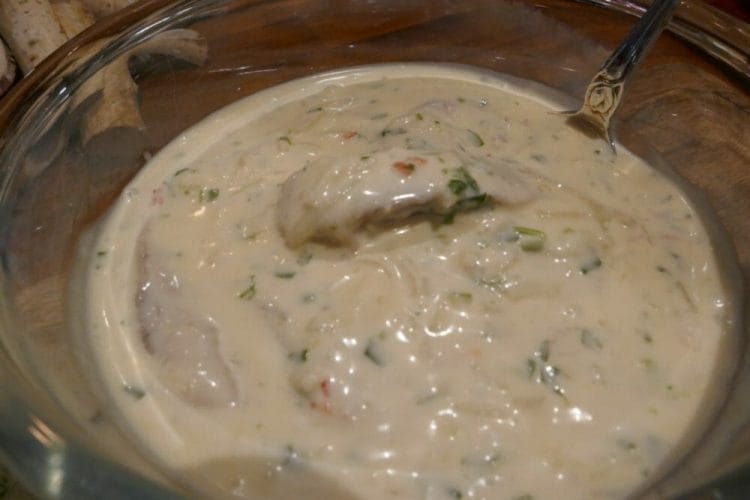 Thai herring is this year's novelty. It tastes good of coconut and ginger and is worth a try.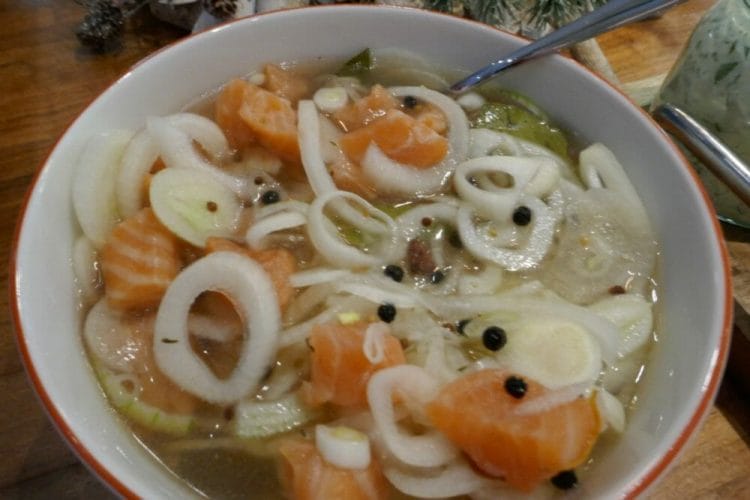 Pickled salmon has been a part of the Christmas breakfast since I first tasted it, for approx. 5 years ago.
I always have a dish of smoked and dug fish and this year the choice fell on smoked eel, hot smoked pepper salmon, dug trout and rakfisk. Along with the fish, I serve eggs and homemade butler sauce.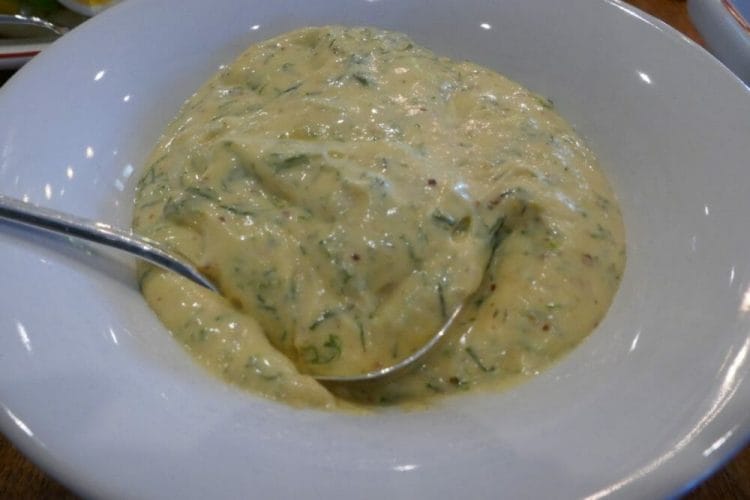 The next dish I make at the request of the man in the house, namely cabaret with homemade remulade or tartar sauce.
Liver pie is included and this time I have not made it myself. I fry some bacon cubes and pour over, then it becomes very tempting.
I fry turkey breast in the morning. It's easy, since I season it with Cemo chicken seasoning and put it in the oven at 125 degrees, with a roasting thermometer, so it doesn't get dry. The core temperature should be 65 degrees.
As an accompaniment to the turkey, we like homemade waldorf salad.
In addition, we always have slightly different cold cuts, such as. lamb roll, sole, jam, rib roll and bayonne ham.
We always have leftovers from yesterday's Christmas dinner. Here is Christmas sausage, ribs and medister cakes. Many people prefer rib fat on a slice of bread instead of butter, so I put it in my own bowl.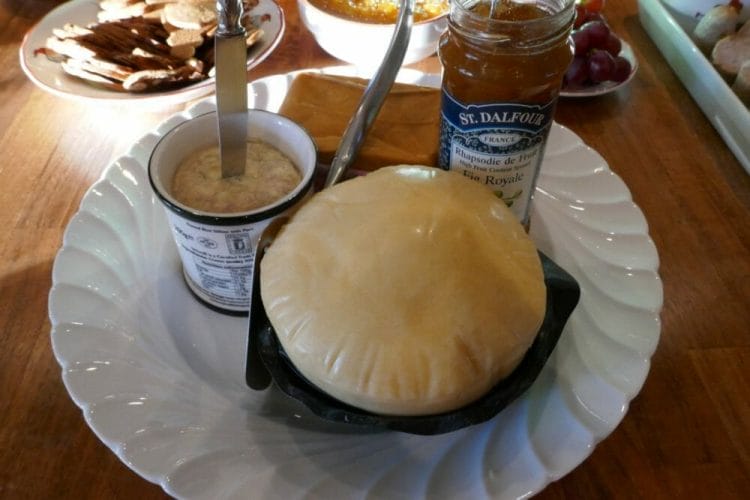 The last dish always contains cheese of different kinds. I always use Christmas brown cheese, well-aged edams and my favorite, blue Stilton with port wine. Along with the cheeses, I serve good biscuits, gingerbread and jam.
You can find all the recipes HERE .
With this rich Christmas breakfast, AperitivoMat will wish all its readers a peaceful 1st Christmas Day.