I do not like to throw food. It's never been a problem either, since I've had two big sons.
I choose to call this dish "pudding in the forehead" with exclamation marks. The reason is that there should be a fried egg on top and I have not done that this time.
Bacon cubes, possibly leftover meat
Onion
Boiled potatoes
Cauliflower
Start by frying the meat in a little butter. Put it aside and fry shredded onions in the same pan. Add diced boiled potatoes and cook further. Place the pieces of meat back in the pan, along with pieces of lightly cooked cauliflower. Season with the desired spices and serve. Tastes good!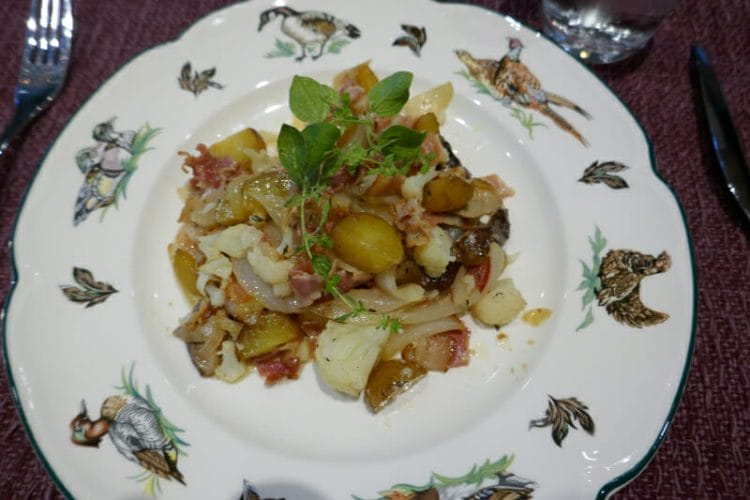 If you want to subscribe to news from the blog, you can sign up by sending us your e-mail address here. The newsletter is completely free.
You can also follow the blog on Facebook .