Cauliflower soup with parmesan and crispy bacon is very good, with the salty taste from both the cheese and the bacon.
1 cauliflower
1/2 finely chopped onion
8 dl water
2 chicken broth cubes
2 dl cream
1/2 ts salt
1/4 ts pepper
1 finely shredded spring onion
100 g grated parmesan
200 g crispy bacon cubes
Clean the cauliflower and divide it into bouquets. Put cauliflower bouquets, onions, water and broth in a saucepan. Bring to the boil and let it cook until the vegetables are tender.
Take some bouquets of cauliflower from the soup and run the rest of the soup evenly with a hand mixer. Add cream and spring onion, bring to the boil and season with salt and pepper.
Spread the bacon cubes out in an ovenproof dish and one in the oven at 200 degrees, until they are golden and crispy. Stir after a while, so they are evenly fried.
Served with bacon cubes, parmesan and good bread, e.g. baguettes, which you can find the recipe for here.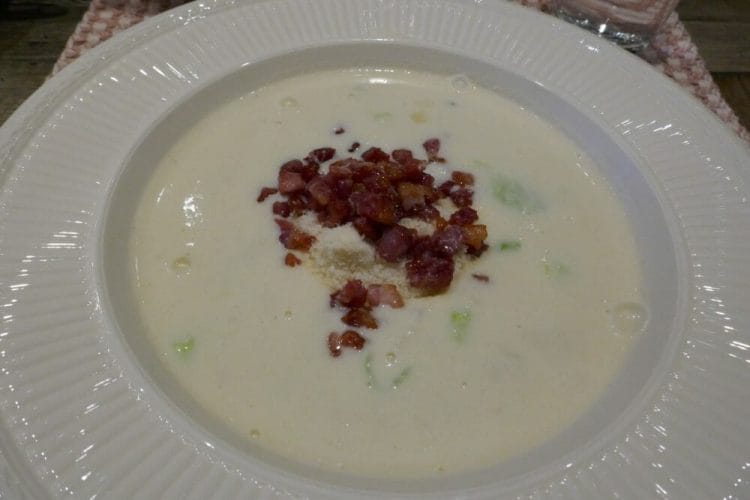 You will find lots of recipes for tasty soups HERE .

If you want to subscribe to news from the blog, you can sign up by sending us your email address here. The newsletter is completely free.
You can also follow the blog on Facebook .