Baked chicken thigh fillet with duchess potatoes and blue skim sauce tastes very good and can be served to guests. The recipe is suitable for 4 people.
Chicken:
600 g chicken thigh fillet or breast fillet
1 slice of serrano ham per fillet
Pepper
Season the chicken with pepper. Roll in each fillet with ham and fry them in butter, until the ham is golden and crispy and the fillet is cooked through, but not dry.
Sauce:
2 finely chopped onions
2 tablespoons butter
3 dl chablis
2 bay leaves
2 tablespoons chicken stock
150 g blue cheese
5 dl cream
1 tbsp cognac
The onion is glossed tender in butter. Add white wine and bay leaves and let it boil in to porridge consistency. Add cream, chicken nouch, brandy and the cheese. Boil for a few minutes, until the sauce acquires a nice consistency.
You can find the recipe for duchess potatoes HERE .
Served with vegetables of your choice.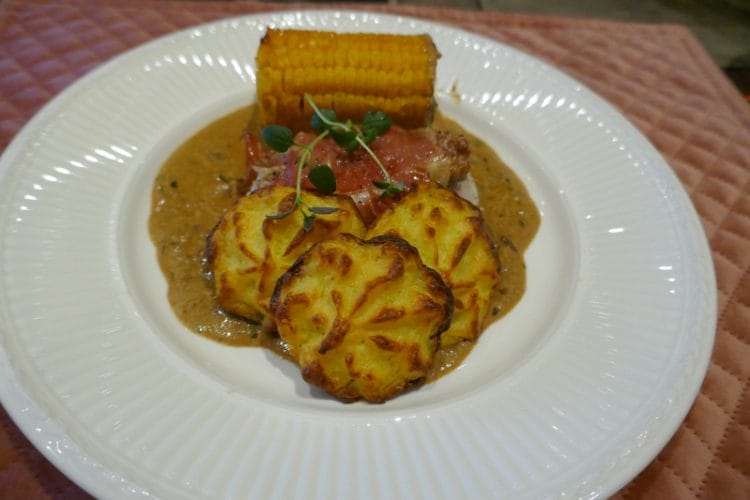 If you want to subscribe to news from the blog, you can sign up by sending us your e-mail address here. The newsletter is completely free.
You can also follow the blog on Facebook .