Sangria tastes good as a welcome drink, but is also suitable as a cuddly drink on hot summer evenings. This recipe is for about 6 people, as a welcome drink.
1 liter of Spanish red wine
1 dl Spanish brandy
1 cinnamon stick
1/2 liter lemon soda
Fruits and berries to your liking. I have used apple, orange, strawberry, raspberry and blueberry.
Day 1:
Mix red wine, brandy and cinnamon stick. Put cold overnight.
Wash and clean the berries and put them in the freezer.
Day 2:
Peel and cut all the fruit into cubes. It is important to remove the white peel of the orange so that it does not give a bitter taste to the sangria.
Add fruits and berries to the red wine mixture, refill the soda and serve sangria ice cold.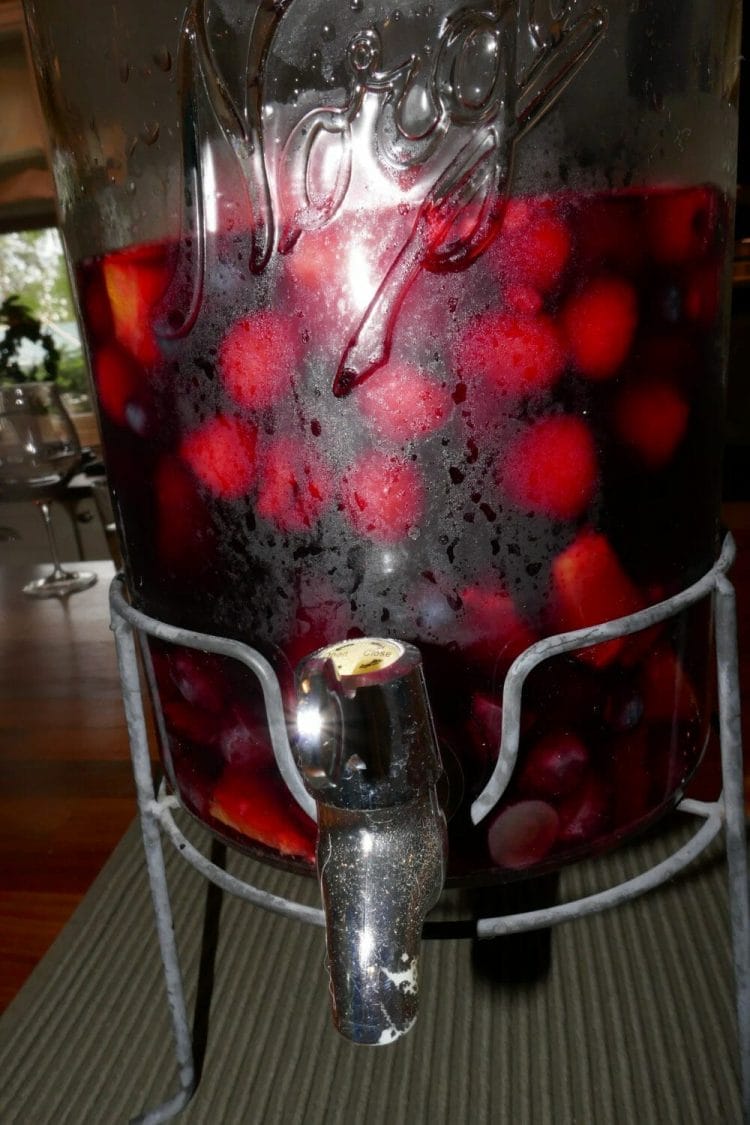 If you want to subscribe to news from the blog, you can sign up by sending us your email address HERE. The newsletter is completely free.
You can also follow the blog on Facebook .