Pork sous vide with red wine boiled pear, red wine sauce and exciting potatoes is a lovely dinner dish, which can be served to guests. If you do not have sous vide, you can brown the pork and roast it in the oven instead. The core temperature should be approx. 70 degrees when you take it out.
If you make the pears first, you can use the cooking liquid from them in the sauce instead of the corresponding ingredients from the list.

Sauce:
2 tablespoons butter
1 finely chopped onion
1 bottle of red wine
4 dl blackcurrant syrup
Juice and peel of 1 boat lemon
1 cinnamon bark
1 star anise
Some sprigs of fresh thyme
2-4 tablespoons veal stock
Pepper
Fry the onion shiny and soft in the butter. Add wine, juice and spices and let it boil to 1/4 of the amount of liquid. Season with veal stock and pepper. Smooth with brown cornstarch and serve.
Potatoes:
Boil potatoes, it's fine if they are not boiling. Place the cooked potatoes in a greased baking dish. Lightly crush the potatoes with a fork. Sprinkle over fox parmesan and panko, or sprinkle. Drizzle over a little olive oil and gratin in the oven at 200 degrees, until the top is crispy and golden. You are welcome to use the grill element.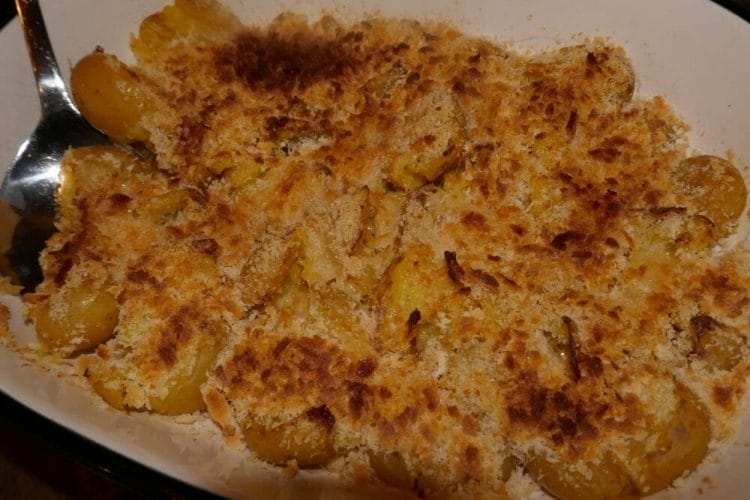 Pork fillet sous vide:
The pork fillet is seasoned with salt and pepper and placed in sous vide at 58 degrees for 1.5 hours, before you take it a quick round on the grill or in the frying pan, so it gets a nice golden color. Let it rest for a few minutes, before cutting it up.
The bulbs:
You can find the recipe for the pears here .
Serve pork sous vide with red wine boiled pear, red wine sauce and exciting potatoes with optional vegetables, e.g. cauliflower, broccoli or romanesco.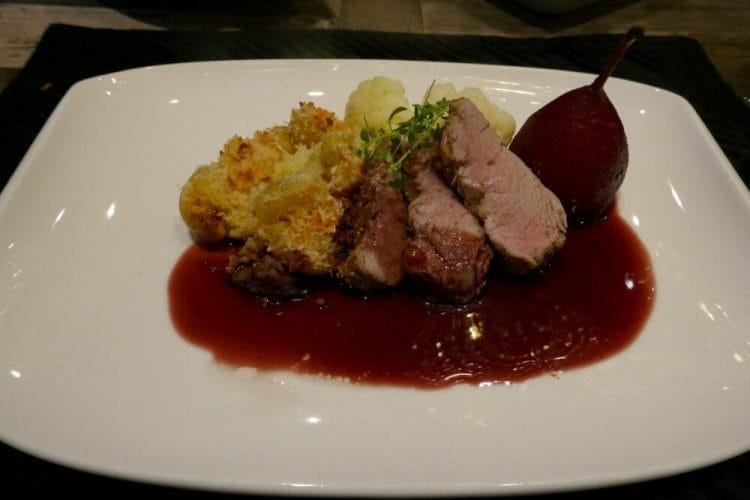 If you want to subscribe to news from the blog, you can sign up by sending us your e-mail address here . The newsletter is completely free.
You can also follow the blog on Facebook .