Oven-baked onions are so good that you can almost eat them alone, but I tend to use them as an accompaniment to meat dishes, such as beef or lamb chops. It tastes perfect with grilled food and can also be used for tapas.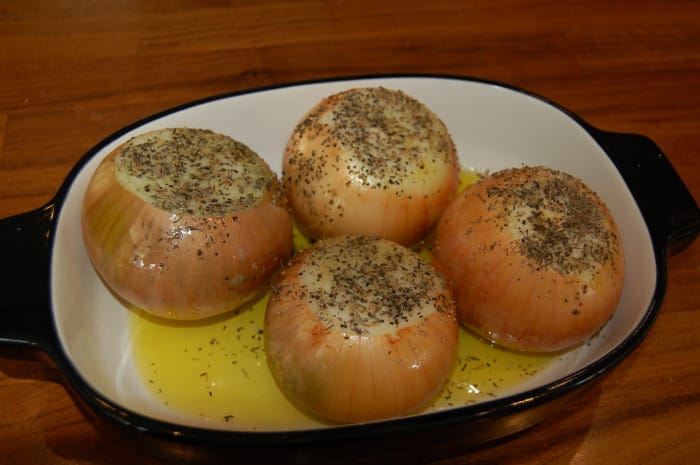 Cut off the top and bottom of the onion. Remove loose shell, the rest should stay on. Place the onions in a suitable ovenproof dish. Pour over olive oil with lemon. Sprinkle over some thyme, salt and pepper. Bake the onion in the oven at 150 degrees for approx. 2 hours, or until the onion is completely soft when you squeeze it gently. It almost gets better the longer it is allowed to stand. Serve oven-baked onions with a few sprigs of fresh thyme for garnish.
If you want to subscribe to news from the blog, you can sign up by sending us your e-mail address here. The newsletter is completely free.
You can also follow the blog on Facebook .