Baguette pizza is a quick lunch, evening or dinner dish, which can be varied endlessly and, if necessary, adapted to each of those who will be eating. This recipe is suitable for 4 people.
2 baguettes
1 box of pizza sauce from Mutti
1 packet of salami, bacon or other cold cuts.
Cheese of your choice
1 box pineapple
Divide the baguettes in the middle and then lengthwise, so that each baguette becomes four. Spread on pizza sauce. Add cheese, cold cuts and pineapple. If you want extra spices, you can. Bake in the middle of the oven at 225 degrees until the cheese is golden.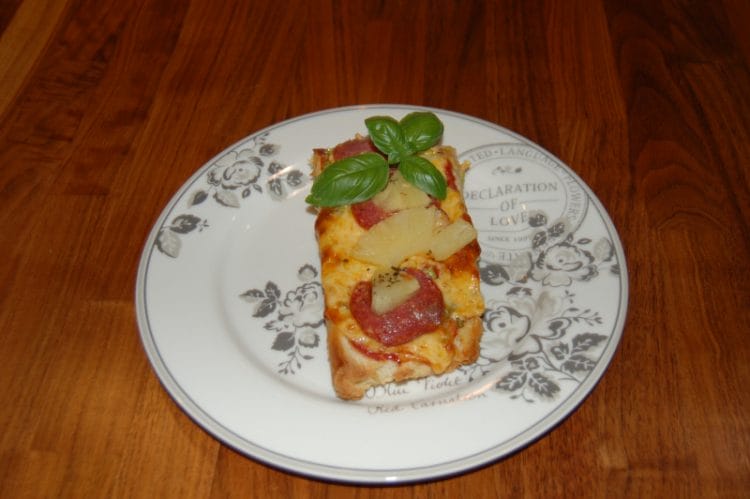 Baguette pizza tastes good both hot and cold and is great for traveling. It can also be served with great success at a child's birthday party, or as dinner.

If you want to subscribe to news from the blog, you can sign up by sending us your email address here. The newsletter is completely free.
You can also follow the blog on Facebook .