Advent – we decorate and look forward to Christmas and it is cozy during the polar night. I spend a fair amount of time decorating and preparing for Christmas. I always find it fun to pull out the Advent boxes and enjoy everything I haven't seen in a year.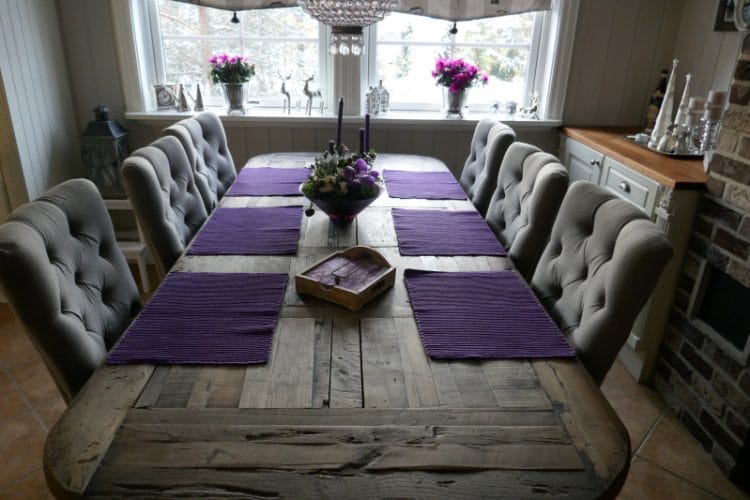 Here I have put on pieces from Black Design and decorated with a cozy Christmas decoration from my local Interflora shop.
The beautiful Christmas trees and the cute mice I bought from Karjolen. The nice thing about them is that in addition to the Advent season, they are also suitable as Christmas decorations.
I think it's nice to decorate the hallway and the guest toilet as well. It does not have to be so much, just a little hint of purple and a little candle.
I always buy purple azaleas for Advent. I think it is the most beautiful of all Christmas flowers. When I have finished decorating, all I have to do is light the first candle and look forward to lots of nice cooking and some peaceful days at the end of December.
You will find more interior tips here .
If you want to subscribe to news from the blog, you can sign up by sending us your e-mail address here. The newsletter is completely free.
You can also follow the blog on Facebook .