This is an easy and very tasty lunch or dinner dish.
Bake the pita bread as it says on the package (or make your own). Cut it from the side, spread on a layer of green pesto (pre-purchased, or delicious homemade), add some lettuce, sliced mozzarella, cured ham and sun-dried tomatoes. Ripple over some balsamic vinegar. It is smart to use a balsamic vinegar that is viscous, because in addition to good taste, it also gives a delicious effect.
You can find the recipe for homemade pita bread here and homemade pesto you will find the recipe for here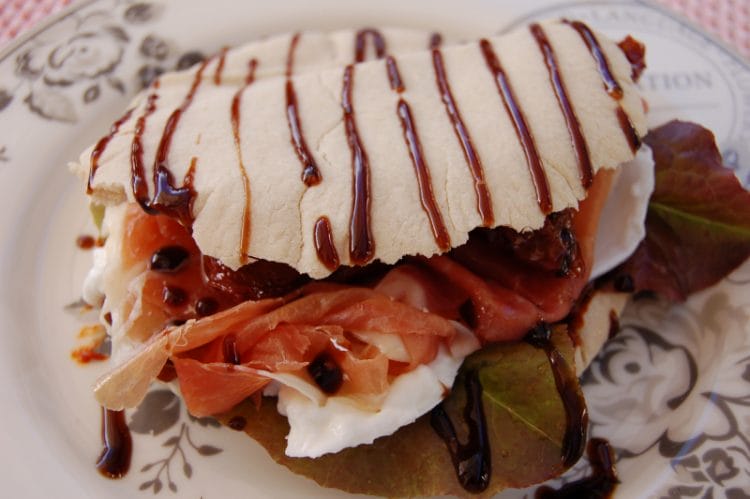 If you want to subscribe to news from the blog, you can sign up by sending us your email address HERE. The newsletter is completely free.
You can also follow the blog on Facebook