Yogurtdressing (Labneh)
1 tablespoon dried mint
1 finely chopped clove of garlic
2 dl yoghurt
1 tbsp olive oil
1/4 teaspoon paprika powder
Salt
Mix all the ingredients and leave the mixture to cool for min. 1 hour, so the flavors settle.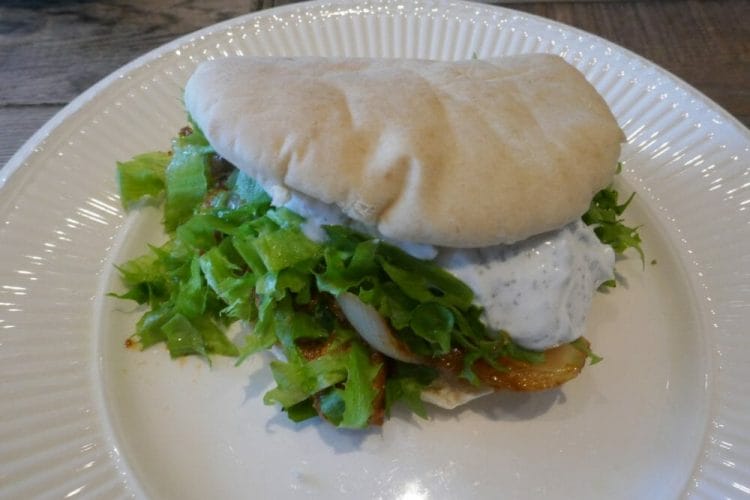 3 chicken fillets, preferably thigh fillet in strips.
Marinade:
1 ss ketsjup
1 tbsp tomato puree
1/2 cup olive oil
1 tablespoon freshly grated ginger
2 tablespoons lemon juice
2 cloves finely chopped garlic
1/4 ts pepper
Mix all the ingredients and let the meat marinate, at least 1 hour, but preferably until the next day. Brown the meat in a frying pan before placing it in pita bread, along with the salad and yogurt dressing.
You will find a recipe for great pita bread here.