Cajun style chicken soup is one of my favorite soups. The Cajun is an ethnic group that lives in the state of Louisiana in the United States. Cajun food is particularly known for its simple and rural food that is based on the raw materials that were available. The food is usually a little spicy, but you can adjust this dish with the amount of Cajun spices. This recipe is suitable for 4 people.
2 kyllingfileter i biter
1 grønt eple i terninger
1 løk finhakket
2 ss smør
1 ts cajunkrydder
1 dl vann
2 bokser hermetiske chilitomater finhakket
3 dl crème fraîche
2 grønnsakbuljongterninger
1 ts sukker
Salt and pepper
Fry chicken, apple and onion in butter, add cajun spices, water, bouillon cubes tomatoes and crème fraîche. Let it boil for approx. 15 min. Sprinkle with a little parsley before serving.
Feel free to serve cajun-style chicken soup with some good bread, e.g. Pão De Queijo (Brazilian Cheese Bread), for which you can find the recipe here.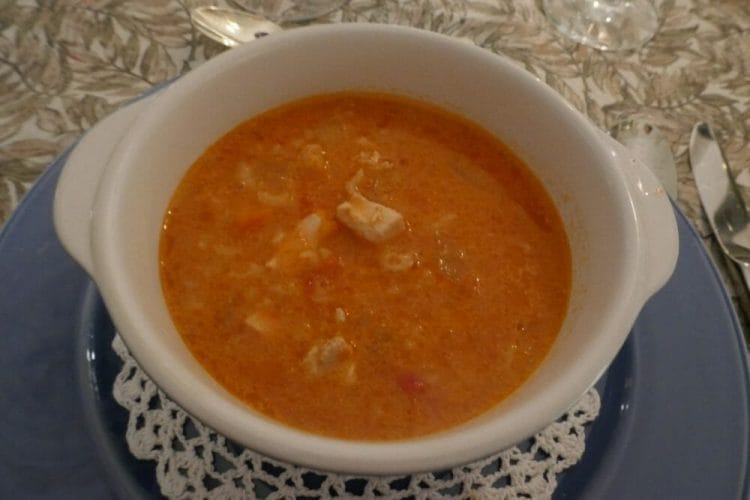 You will find more tasty soups from home and abroad HERE .
If you want to subscribe to news from the blog, you can sign up by sending us your e-mail address here. The newsletter is completely free.
You can also follow the blog on Facebook .