This dish is very popular with us and I think it's smart to make it in the summer, when you can stand with the frying pan outside. The fish in fish and chips should actually be made with a mixture of flour, beer and baking powder, but I think this variant with panko will be even better. When I serve fish with us, I am so lucky that I have inherited my grandmother's old fish dish Clupea from Turi-design.
Tartarsaus: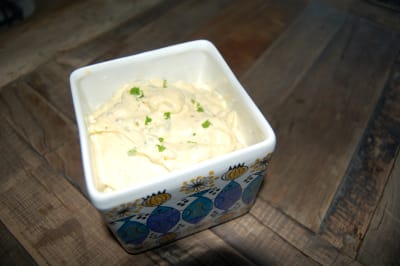 1 bag of mayonnaise
1 ss agurkmiks
3 tbsp capers
1 teaspoon English mustard, or dijon
Slightly finely chopped parsley
Stir everything together and season with salt and pepper.
The fish:
Share 150 g of fish per person. in suitable pieces, add salt and pepper and set it cold, preferably for an hour. The salt makes the fish a little firmer.
Dip the fish pieces in flour, beaten eggs, flour and then eggs again, before rolling in panko (or sprinkles)
Fry 3 pieces of fish at a time in frying oil at 170 degrees until golden. It takes approx. 10 minutes.
Potatoes: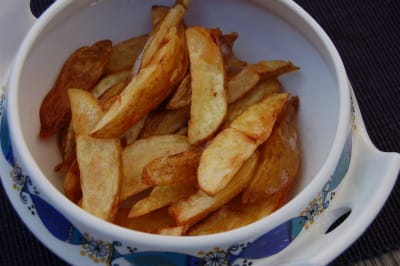 Share 250 g of potatoes per person. in boats. Boil them in a pot of water and leave them in the boiling water for 4 minutes. Drain the water and let them dry well before frying them until golden for 15 minutes at 170 degrees.
You will find more delicious fish dishes here .
If you want to subscribe to news from the blog, you can sign up by sending us your e-mail address here. The newsletter is completely free.
You can also follow the blog on Facebook .