Today I serve salmon and vegetables in shape. It is simple, cheap and not least good.
Oil
Optional fish
2 gulrøtter i tynne skiver
1/2 finhakket fennikel
2 dl creme fraiche
1 dl fløte
1 strimlet vårløk
1 neve finhakket dill
1 neve finhakket persille
2 fedd finhakket hvitløk
1 finhakket chili
2 ss limesaft
Salt and pepper
Minitomater
This dish was created in connection with the fact that I did not have a dishwasher, but then I also put sliced potatoes in the bottom, so that there was minimal washing up.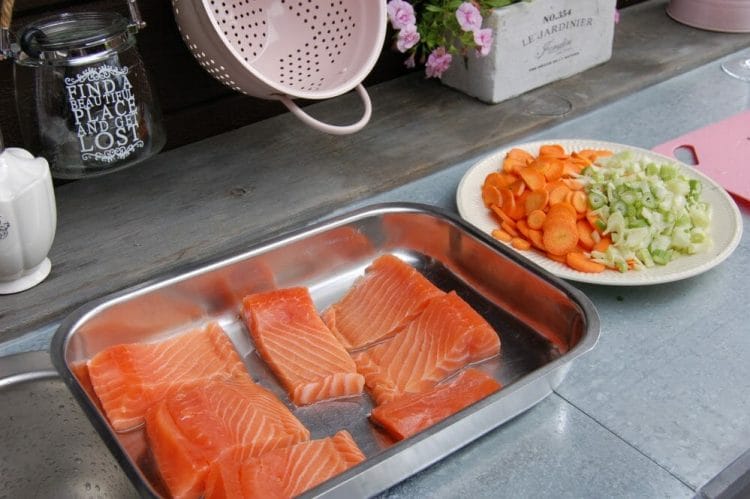 Grease the pan with oil, add salmon or other fish to the bottom and add salt and pepper. Place carrots in thin slices and finely chopped fennel on top. Make a sauce of sour cream, cream, shredded spring onion, finely chopped dill, finely chopped parsley, finely chopped garlic, finely chopped chili, lime juice, salt and pepper. Pour the sauce over the fish and vegetables.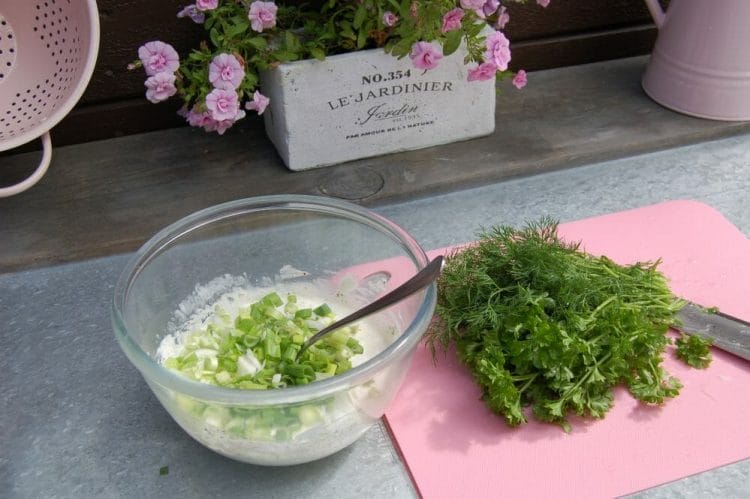 Divide small tomatoes in half and spread them out.
Cover the mold with aluminum foil and place in the middle of the oven at 200 degrees for about 1 hour.
If you choose to put potatoes in the bottom, these must be given some cooking time alone before you add the rest of the ingredients.
If you want to subscribe to news from the blog, you can sign up by sending us your email here. It's completely free.
You can also follow the blog on Facebook .