Ceviche is a delicious dish, which is actually from Peru, but is used in large parts of Central and South America. I use ceviche either as an appetizer or as part of a tapas meal. Here I have used salmon, but it also goes well with other fish species, such as cod, tuna or halibut. There is a chemical reaction between the glue and the fish, which causes the fish to "boil" and not appear raw, after a while.
200 g salmon
4 lime
1 handful of finely chopped, fresh coriander
½ red chili
¼ ts salt
¼ ts sort pepper
Divide the salmon into small cubes of approx. ½ x ½ cm.
Squeeze the lime juice over the fish. Mix in finely chopped chili and coriander. Let the ceviche stand and cook for approx. ½ - 1 hour. Season with salt and pepper. Serve with fresh green salad and some good bread.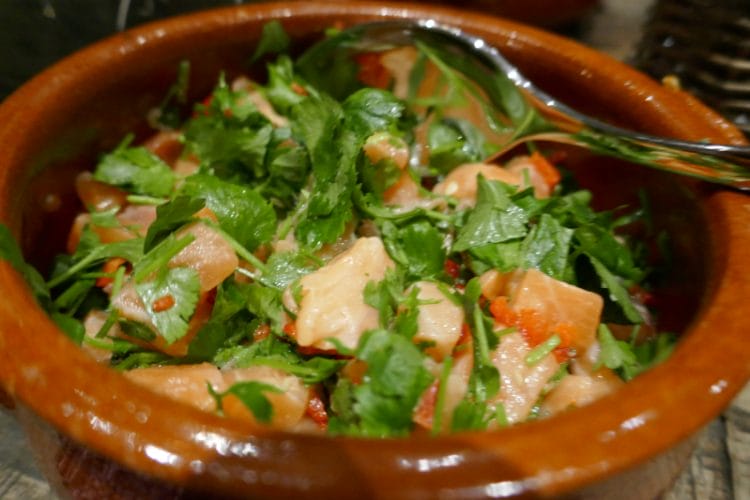 If you want to subscribe to news from the blog, you can sign up by sending us your e-mail address here . The newsletter is completely free.
You can also follow the blog on Facebook .