This Italian soup tastes good on a cold autumn or winter evening. If you do not get lamb meat dough, you can use other meat dough as well. The recipe is suitable for 4 people.
300 g lamb dough
1 ts salt
1 pinch of black pepper
3 cloves finely chopped garlic
1/2 ts chili
1/2 teaspoon fennel seeds
1 egg
1 tbsp potato flour
25 g parmesan, grated
1 tablespoon olive oil for frying
1 onion, finely chopped
2 diced carrots
2 parsley roots in cubes
1 l chicken stock
1 handful of parsley leaves, finely chopped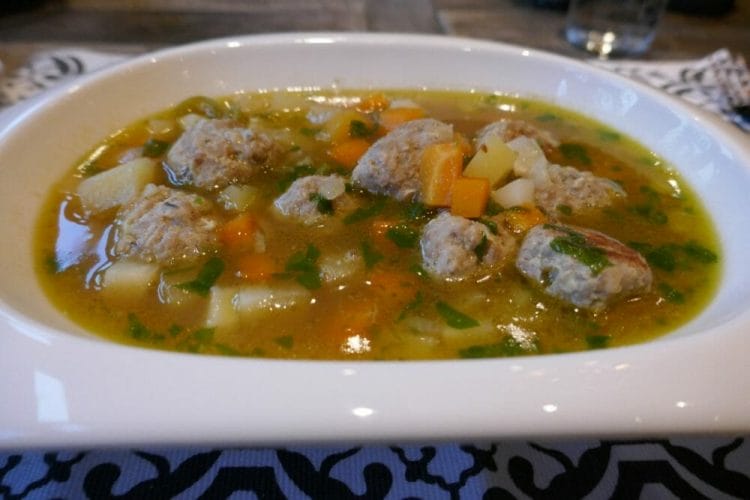 Stir together minced meat, salt, pepper, 1 clove of garlic, chili, fennel, eggs, potato flour and parmesan and let it rest for a few minutes before shaping into small bowls, approx. 15-20 pcs. Fry the meatballs in olive oil, shake the pan so that they are round. Let the bowls fry for approx. 5 minutes.
Boil onion, 2 garlic cloves, carrot, parsley root and kraft and let it cook for approx. 10 minutes. Add the parsley leaves and the bowls and let it cook for another couple of minutes and season with salt and pepper.
Served with good bread, e.g. walnut bread .