Today we will have cured meats for dinner and I will make my potato salad.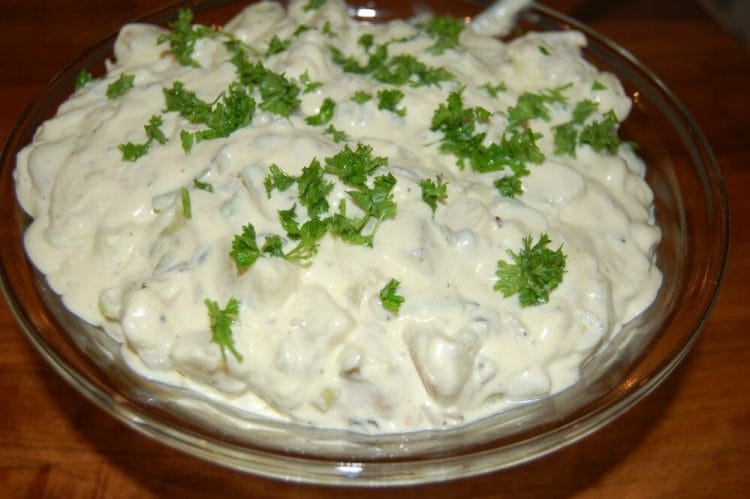 Potatoes, boiled and divided into cubes
1 box of sour cream
1 bag of mayonnaise
4 ss agurkmiks
2 finely shredded spring onions
A little lemon juice
Salt and pepper
Mix everything well, season with salt and pepper and add the potatoes. It is almost as simple as buying ready-made, but tastes much better.
In addition, I make scrambled eggs and place the cured meat on a plate. Today I have used red wine sausage, morr, mutton sausage, two different long-ripened bacon hams (Æra and Santa Kristina) and dry-salted bacon. I also make a salad of ingredients from the garden in addition to ingredients from the cold room. I cut up half a melon too, because we think it's good with the slightly sweet next to the salty cured meats.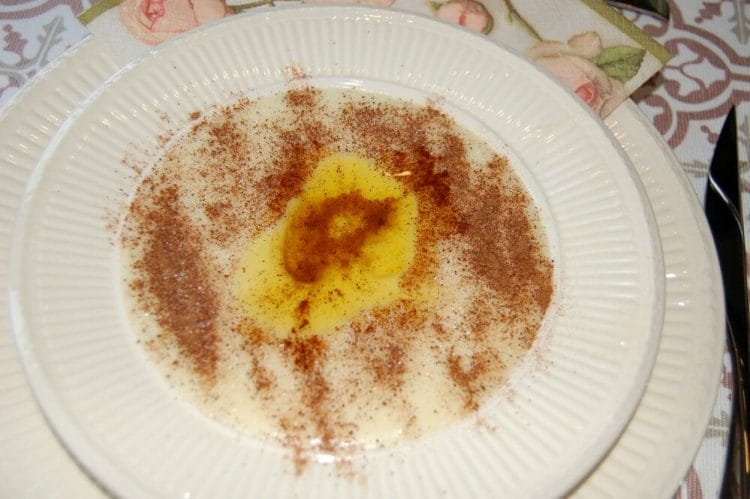 Today I also make sour cream porridge, which we enjoy before the cured meats.
2 cups sour cream
2.5 dl wheat flour
6 dl milk
1 ts salt
Boil the sour cream for two minutes, before adding half of the flour. Stir vigorously until butter emerges.
The butter is skimmed off and used when serving. Add the rest of the flour and dilute with milk. Let the porridge cook for a few minutes and add the salt just before serving.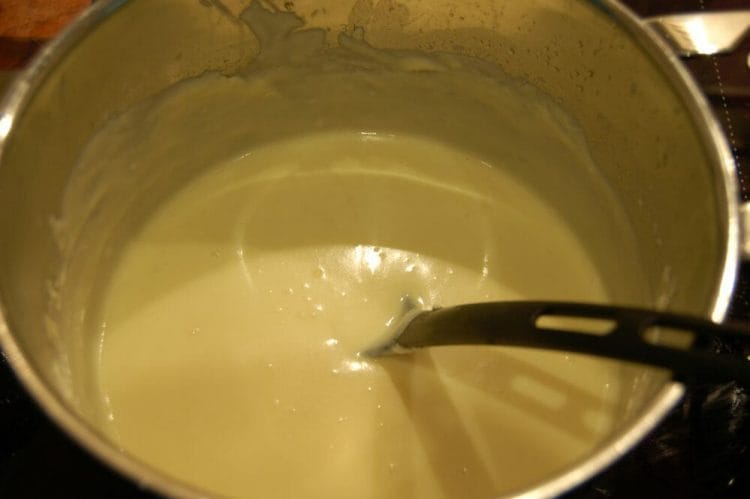 Serve with the butter, sugar and cinnamon.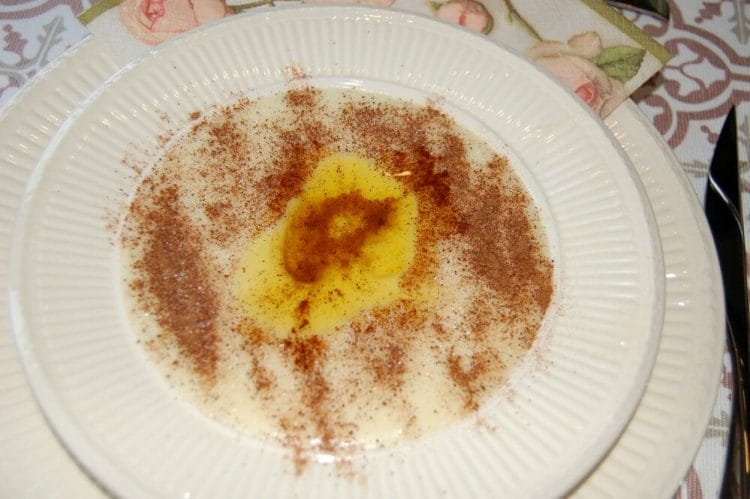 If you want to subscribe to news from the blog, you can sign up by sending us your e-mail address here. The newsletter is completely free.
You can also follow the blog on Facebook .