Blackcurrant herring is something completely new to me, but I love blackcurrants and figured it had to be good and it was.
Lake:
0.75 dl sugar
1 dl water
5 tbsp vinegar, 12%
1 bay leaf
2 peppercorns
Boil all the ingredients for the sheets, simmer with stirring, until the sugar has dissolved. Let the sheets cool completely, before adding the rest of the ingredients.
Bridge:
Cooled lake
1/2 dl blackcurrant syrup
6 spice fillets, watered down as instructed on the package
1/2 red onion, in strips
1/2 dl blackcurrant (also bring any juice that has cleaned off the berries
Wipe the herring and divide it into fork pieces. Layer herring, onions, and black currants in a jar and pour sheets over. Leave blackcurrant herring cold in mine. 2 days, before eating of it.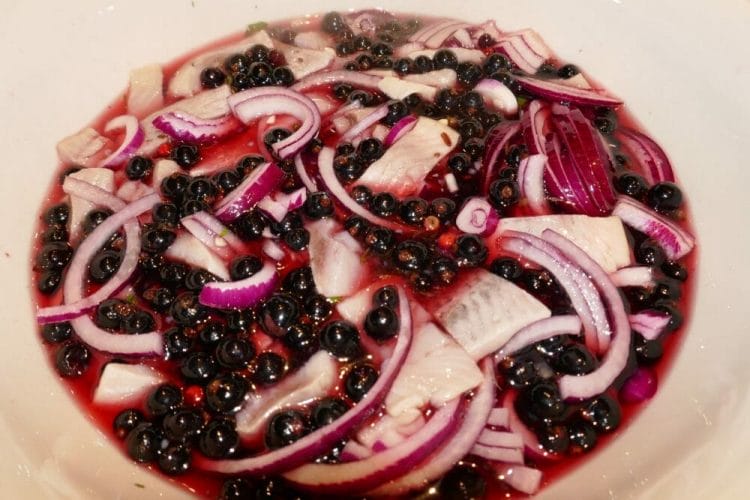 If you want to subscribe to news from the blog, you can sign up by sending us your e-mail address here. The newsletter is completely free.
You can also follow the blog on Facebook .