New Year's Eve - what on earth am I going to make? It is not always easy to come up with something and I always get a lot of questions about menu suggestions for New Year's Eve.
Here are some suggestions:
For appetizer:
Salma with a taste of the East :
or smoked salmon with Skagen salad, which I also think is especially suitable if you are going to serve pork chops:
Dill panna cotta with trout, roe and shrimp tastes good and can be prepared in advance:
Gratinated lobster is a lovely alternative, which is guaranteed to appeal to:
If you fancy soup for starters, this mushroom soup is a lovely alternative.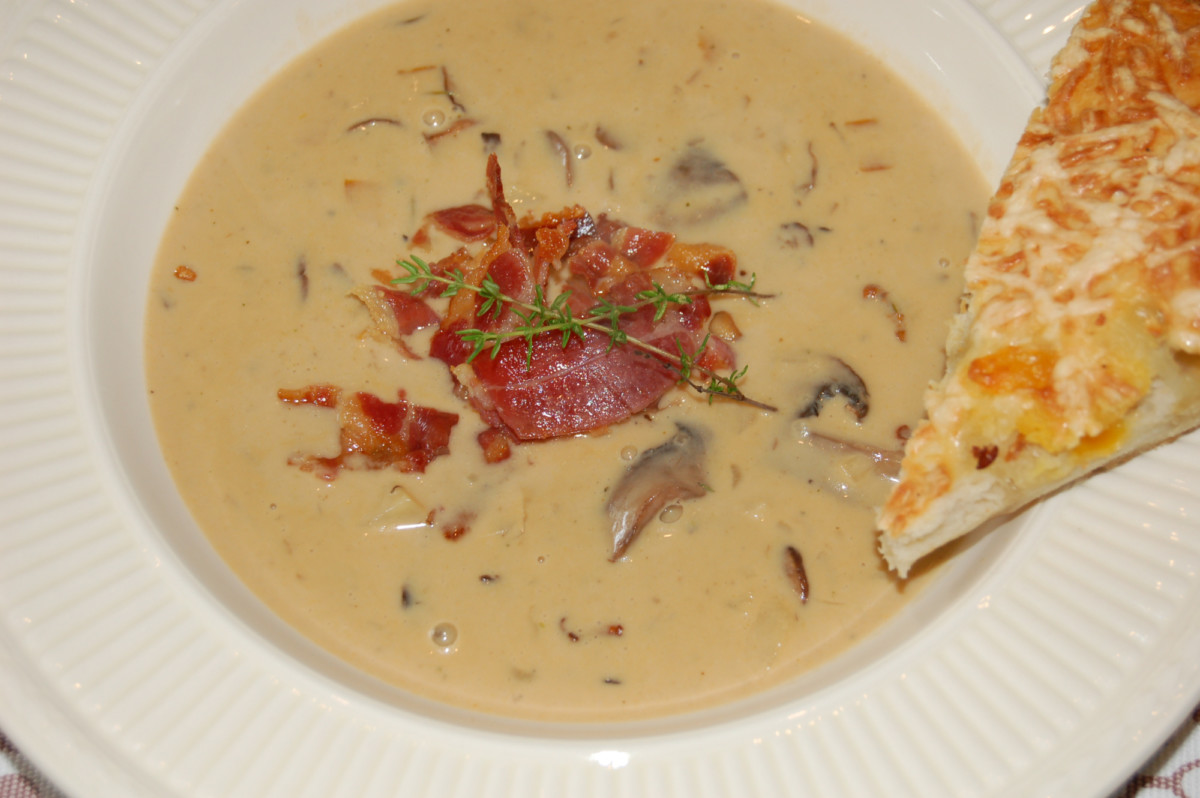 Celery root soup also tastes lovely:
If you want an appetizer with meat, I suggest asparagus with ham and hollandaise :
or carpaccio :
For main course:
If you fancy fish:
Halibut fillet with bacon cubes, pea puree and amarone sauce
Tuna with creamy caper sauce is also a good option:
If you want a main course with meat:
I can recommend mom's turkey breast . It is easy to make and a lot is done in advance, so there is not much stress when the guests arrive.
Chops are also a winner on New Year's Eve. I have a lovely sauce for mine.
Veal fillet with chanterelles, cream au gratin potatoes and red wine and port wine sauce . Since there are no fresh chanterelles now, you can replace them with dried ones, which are put in water before frying, or other mushrooms, such as mushrooms or aroma mushrooms.
or tenderloin with parsnip puree and cognac and pepper sauce :
or duck breast with red wine boiled pear: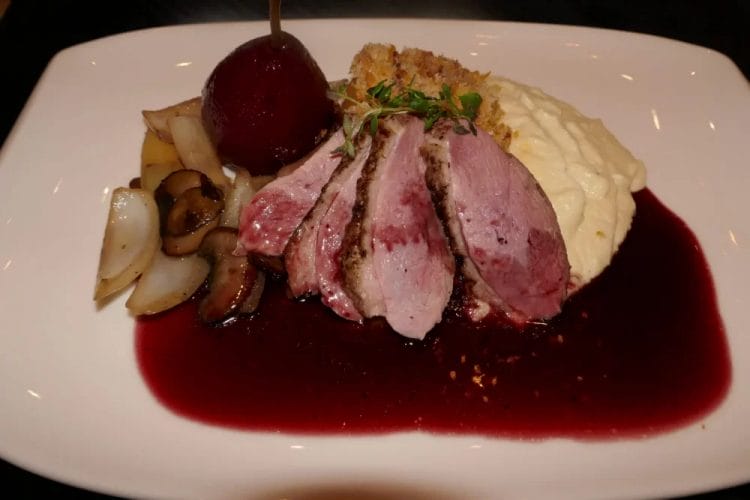 Reindeer tenderloin with mushroom pigeon, red wine and port wine sauce, port wine-marinated cherries and rosette cabbage is a good option, if you want to serve venison:
If you fancy pork, porchetta with orange sauce tastes absolutely delicious:
If you need a vegan alternative, try nut roast:
For dessert:
If you want to use up Christmas cakes, this Christmas dessert fits very well. I have used syrup snippets, but you can use gingerbread as well.
Chocolate fondant with chili :
eller Crème brûlée :
Limoncello tiramisu tastes delicious and is our favorite dessert at the moment:
Or how about a really traditional dessert, which can be served either in portion forms, or in a large bowl, Dronning Maudfromasj:
Whatever you choose... Good luck with your New Year's food and Happy New Year!
You can find table setting tips and even more dinner suggestions HERE.
If you want to subscribe to news from the blog, you can sign up by sending us your e-mail address here. The newsletter is completely free.
You can also follow the blog on Facebook .